Offering basic medical services in a convenient, à la carte model, EMCS Healthcare frees you from the long wait times in the doctor's office and gives you direct access to a medical team with more than 20 years of experience. Whether your child needs a sport's physical or it's time for your yearly check-in, we make it easy to access the services you need.
Convenient Excellence You Can Trust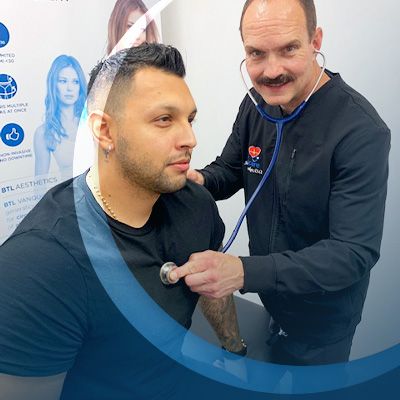 A physical is an important way to set a baseline for your health and we'd be privileged to be the team who helps you keep tabs on how you are doing. Our physicals are quick and easily customized for patients of all ages. Patients under 18 years of age must be accompanied by a parent or legal guardian. Our process is especially convenient in the month before the start of school as well as summer, which is when traditional doctors' offices get bogged down with parents trying to get their kids checked before sport's season starts. Don't wait to schedule with us.
We're Here to Help
As a small, highly-experienced team of professionals, we seek to provide medical care the way it was meant to be — personalized, accessible, and patient-focused. We're available year-round, so, no matter when you or a loved one needs a physical, you can contact us and we'll take care of you. Contact us anytime.